Schindler PORT
Schindler has once again redefined the boundaries of performance with our third generation destination-dispatch system. Schindler PORT Technology revolutionizes the science of optimizing traffic flow through a building while offering personalized service and access control.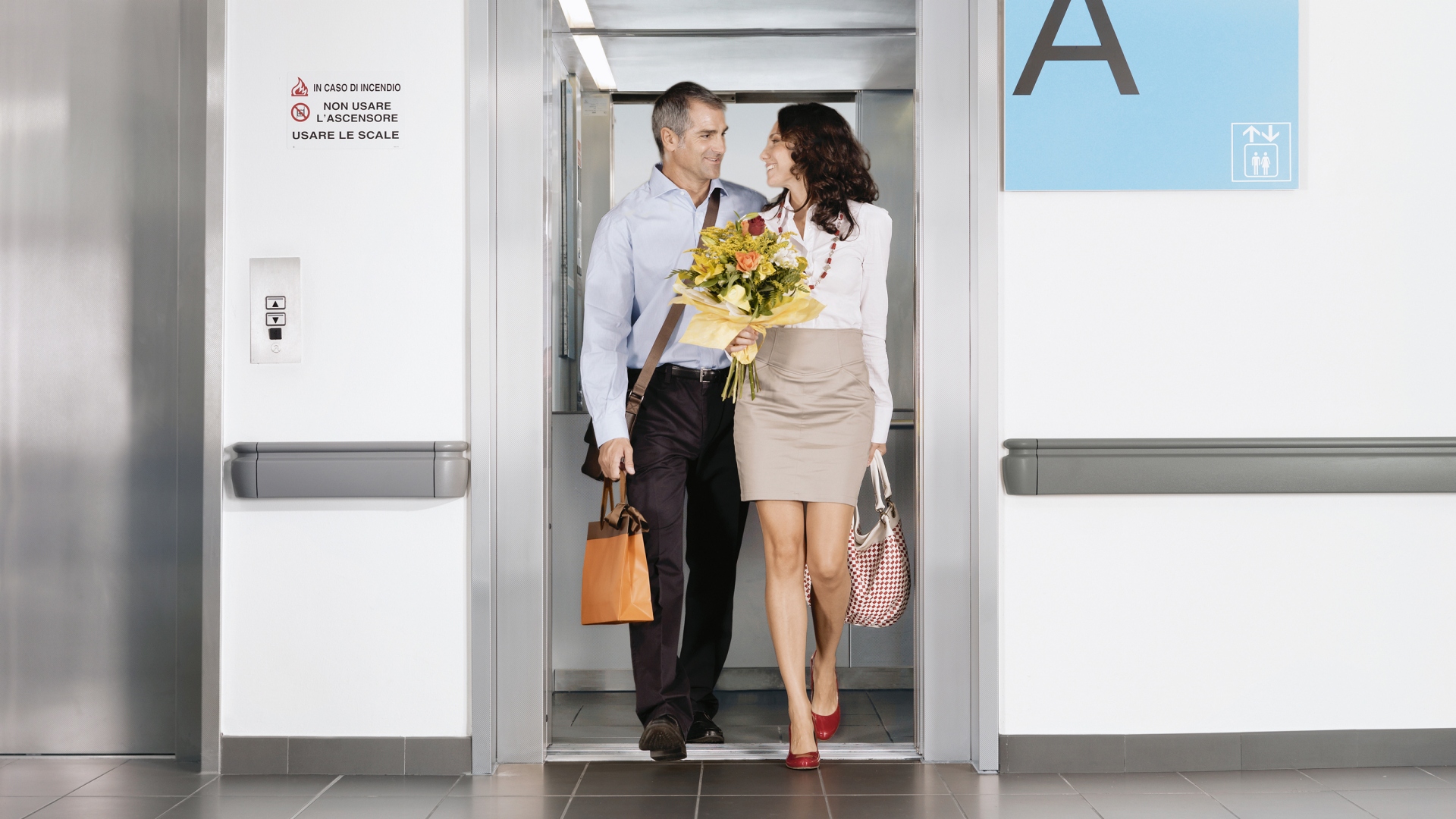 The Schindler PORT terminal
The simple, yet elegant, face of the Schindler PORT system.
The brain behind the Personal Occupant Requirement Terminal, or Schindler PORT Technology, is a powerful software system that uses information to guide and transport people quickly and safely to their individual destinations, communicating with them through a simple yet elegant device called Schindler PORT.
Schindler's extraordinary new Schindler PORT is your portal to communicate with building occupants. It can provide a range of command and communication functions that provide continuous service to you and your building's occupants. Reliable as it is elegant, the Schindler PORT terminal can be mounted to the wall or installed with a freestanding pedestal. Whatever your architectural specifications, the Schindler PORT terminal can be a welcome feature.
Schindler also designed the Schindler PORT terminal to be extremely energy efficient. Each Schindler PORT has a motion sensor to detect when it is required to be active and at all other times, is placed into a low energy consumption state. When the screen illuminates, an ambient light sensor determines the brightness level required, again optimizing energy usage. Finally, the processor, the heart of each Schindler PORT, has the lowest energy consumption in its class.
Features
Key features at a glance
Schindler's building mobility solutions are built upon our more than 20 years of destination-dispatch technology experience. Today, the most efficient method of moving passengers through a building is truly the smartest way to move people.

1.User-friendly operation
2.Combining beauty with discretion
3.Stylish touch screen design
4.Flexible graphics
Benefits
Delivering Smart Building Value for Building Owners & Architects
1.A boost to traffic performance
2.Excellent personalized service
3.Enhanced building security
4.Modernization made easy
Improve your building's elevator traffic management by up to 50%.
With Schindler PORT Technology, a building owner or architect can easily design applications to accommodate a wide range of needs in real time. Whether it's helping to meet new energy efficiency goals, updating security, scheduling maintenance or adapting to people with special needs, unprecedented levels of customization can be achieved.