Schindler 6400
Using the latest technologies, Schindler can quickly and easily modernize older elevators in mid-rise buildings. The Schindler 6400 mid-rise elevator modernization package offers reliable technology with a streamlined process – from engineering and ordering, right through delivery and installation.
Rejuvenate your elevators
Modernizing your mid-rise elevators with the Schindler 6400 package can improve your building's value and contribute to better leasing conditions and higher occupancy rates.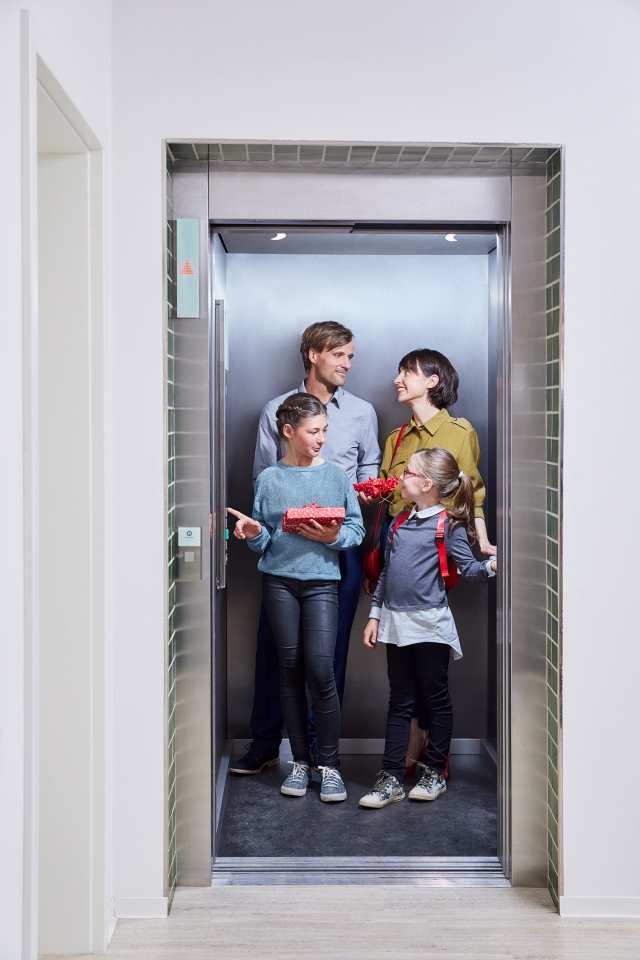 Advanced technology, field proven
Packaged into an integrated group of upgrades, the Schindler 6400 brings the benefits of gearless technology and Schindler's suspension traction media (STM) to mid-rise elevators.
FMM 200 modular gearless machine designed for use in existing machine rooms
STM require less space than traditional cables and offer a smoother, reliable ride
Schindler Miconic® TX controllers for unbeatable traffic handling
Schindler Power Factor 1 energy-efficient, regenerative drives
Schindler Varidor 50A door operators
Schindler Lobby Vision® (optional)
Schindler PORT Technology destination-dispatching (optional)